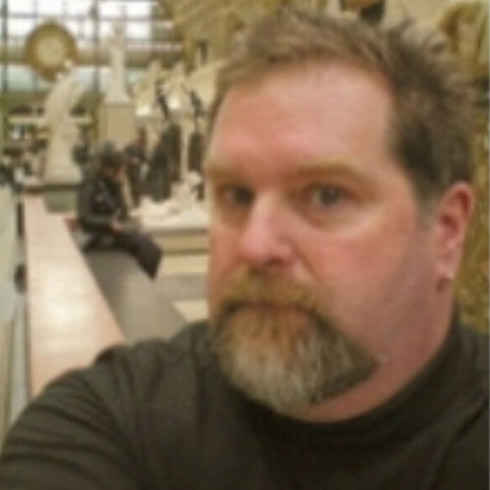 Pecharka is best known for his public commissions in Dana Point, California.  These include the bronze sculptures The Top Men at The Ocean Institute, the Veteran's Memorial, the Doris Walker Memorial, and the mural at the Nature Interpretive Center.
Pecharka was in high school when given his first private commission. A graduate of the Art Institute of Pittsburgh, he has worked in a myriad of occupations as an artist.  By staying true to being hands-on, Christopher strives to continually develop his essential core skills as a traditional artist.  His influences include painters Monet, N.C. Wyeth, and Frazetta, and sculptors Bernini and Manship.
Pecharka works in many mediums including oil and acrylic paintings, sculptures, murals, illustrations, and drawings.  His realism and impressionistic-style paintings include a multitude of subject material including landscapes, people, animals, and abstract.
Pecharka lives in Laguna Niguel, California with his wife and two rescue dogs.
Email: christopherpecharka@gmail.com
Website: www.christopherpecharka.com
Contact Details
PO Box 2572 Capistrano Beach,
CA 92624