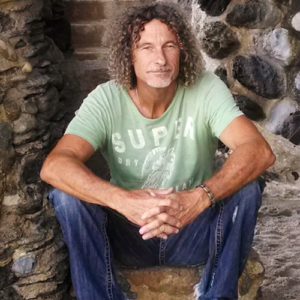 David started drawing at the young age of 5 and with no formal education, his natural talent evolved, progressing into ink and then oils.  Growing up in Southern California, David spent many years surfing but had to swing a hammer to pay the bills.  At 35, he took a 10-year hiatus from drawing and pursued his other passion in life: music & songwriting. During that time he wrote nearly 400 songs and only completed one oil painting, which he credits his untraditional schooling in oils to the more than 2,000 hours he spent completing this particular painting.
Today, David style demonstrates his renewed passion for art on his quest to do "flawless pieces" with a focus for drawing in prisma pencil on toned paper and working with oils on linen canvas. His continuous desire for knowledge and eye for perspective, has helped him to build upon his natural artistic gift of portraying movement and essence. He defines his painting style as "one that evokes feelings & thought"; and, wants his art to emit a "mood" that reflects life's camera and inspires the person to "feel" something.  Inspired by lighting, composition, and his love for the technique of the Master's, David is determined to paint every day to elevate the 'magic' of art by conveying his passion for life.
He is currently working on a series of fine drawings capturing the magic of Laguna Beach, where he resides. Original drawings in this beautiful collection are created using 6 colored pencils, take nearly 250 hours to complete, and have been exhibited in various art shows, galleries and recently exhibited at Laguna Beach City Hall.
Email: bluebirdstudioarts@gmail.com
Website: www.bluebirdstudioarts.com
Contact Details
PO Box 2572 Capistrano Beach,
CA 92624