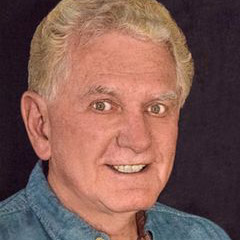 Frank and Marlene Ritenour of Studio 22 Photography in San Clemente. They have developed a special "eye" for the things of beauty around us here in Orange County. In addition, they has also photographed throughout the continental US, Europe, Asia, Mexico, and Hawaii.
It's been quite a few years since they have picked up their first camera, but the thrill of seeing the results develop is still there. You could see the natural talent was there. It is important to remember that it is talent, not equipment alone that produces the best photography. Great photography is 90% the result of people skills and talent and perhaps 10% equipment.
Frank and Marlene's approach has created their own style and technique that many people love. This is because they are finally getting what they want – natural looking photography or studio photographs of their family. Their studio work has the ability to pull out the personality without having a stiff, posed look.
Schooled in photography at Saddleback College, Nikon School, Epson Print Academy, PhotoShop Academy and others, plus over 20 years of experience, constitutes their photographic background. Formal training is important, but should never be a substitute for talent and creative thought. It is the creative "eye" and natural talent that produce results that you will be proud to display.
They have switched to Digital Photography and could not be happier. Digital Photography affords many creative opportunities plus print longevity that is just not possible with traditional photography. With proper care, high quality digital prints will last over 100 years.
We hope you enjoy these photographs.
If you would like to purchase some of their work or schedule a studio photo session for your family, call Studio 22 Photography at (949) 369-7871. Check out their web site at www.Studio22sc.com.
Email: frank.ritenour@cox.net
Contact Details
PO Box 2572 Capistrano Beach,
CA 92624