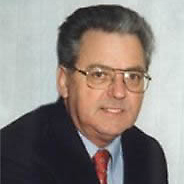 Joe Verdult emigrated from Holland with his parents and family in 1950. As a young boy growing up in New York City he developed an interest in photography. He bought his first camera a tthe age of 12 and thus was born a life-long passion. As an adult, while pursuing other careers, photography became an avocation.
Experimenting with different formats and upgrading his equipment to meet the changing advancements of the photo world was an affirmation of his intent to pusue his love of the camera and its various subjects. His interest was further cultivated with trips to his native Holland and other countries in Europe. While traveling to almost every state in the U.S. he never failed to capture portraits of nature in all its exquisite forms.
With the dawn of the digital age, Joe's excitement and interest peaked and the quality of his work greatly enhanced. He has now settled into a career that reflects his expertise and creative ability to catch just that "right moment" for a beautiful picture that becomes a collectible work of art.
Email: jverdult@cox.net
Website: www.accuproimaging.com
Contact Details
PO Box 2572 Capistrano Beach,
CA 92624