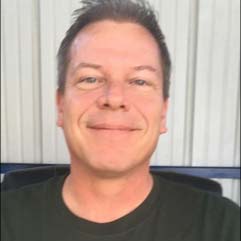 Ron was born in California and currently resides in Perris, Ca. Ron was drawing from an early age and his mother was quick to see his passion, buying him supplies so he could continue with his art and grow. Once Ron received his first set of pastels, it became his medium of choice.
Ron was fortunate enough to have an opportunity to take an Art history class while in High School, where he grew to love the impressionist period. He was particularly fascinated with the pointillism style of Georges Seurat. Ron aspired to continue with his education in art but life took him in a different direction.
Ron had lost his passion for art in 1995 and packed away his drawing desk and art supplies, focusing more on his career. In 2015, Ron found there was something missing in his life and put his drawing table back together so he could relight the passion that was once in him. It was a rough start, but the 2nd attempt at a drawing turned out to be one of the best works he had ever done in his opinion. The passion was back! He cannot imagine life without his art ever again.
Ron uses art as his stress relief and creates impressionist style pointillism drawings in pastel. He loves to share is work with others and hope others will enjoy them as much as he does.
Email: ron.morris@gmail.com
Contact Details
PO Box 2572 Capistrano Beach,
CA 92624